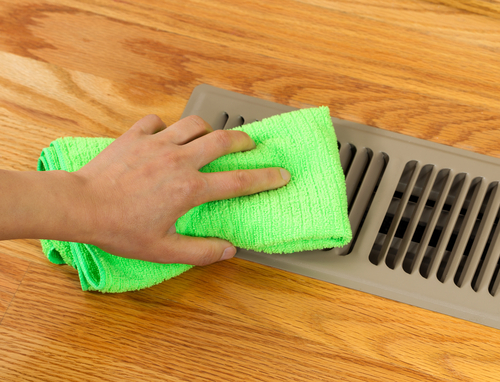 Your home HVAC system controls all of the forced air coming into the space. Over time, dirt, dust, dander and other debris can become a part of their recycled air system, which leads to a lower quality of breathable air. Filters need to be changed routinely and ducts need to be vacuumed out to remove any particulates that may still be floating around.
Paradise Carpet Cleaners Inc. offers some of the most comprehensive services relating to air duct cleaning and furnace cleaning in Lincoln City, Newport, and Depoe Bay, OR. We'll make sure the next time your HVAC system kicks into action, the air it's blowing is clean, clear and free of debris.
Experience Clean, Fresh Air
Clean your air ducts, and improve your home's indoor air quality by reaching out to the talented team at Paradise Carpet Cleaners Inc. We'll make the air in your living space as comfortable and healthy as possible. Contact us today at 541-764-2330 to learn more about our duct, carpet, and upholstery cleaning services.
Benefits of Air Duct Cleaning
Removing debris from your forced air system is a twofold job. Our team provides you with both air duct cleaning and furnace cleaning in Lincoln City, OR, so nothing is overlooked in the bowels of your HVAC system. Take a look at some of the advantages that come with a thorough cleaning:
Improved Efficiency

Buildups of dust, dirt and allergens can substantially reduce the effectiveness of your building's HVAC system. Investing in a high-quality cleaning service can reduce your monthly energy usage and improve interior air flow.

Mold & Fungus Elimination

The Oregon coast is known for its stunning natural beauty and its incredibly damp and cool air. Mold and fungus can both grow with shocking ease in HVAC systems, resulting in bad indoor air quality. Routine cleanings eliminate these colonies before they have a chance to form.

Allergy Reduction

Over time, allergens can build up inside of your furnace and your air ducts. When you use your HVAC system, you may actually be spreading dangerous allergens throughout your space. Cleaning removes buildups before they're forced back into your airspace.

Other Soils

There are a wide range of soils that may build up in your air ducts and furnace, causing reduced effectiveness and poor indoor air quality. It's recommended that you regularly schedule HVAC cleanings at least once per year to absolve these buildups.