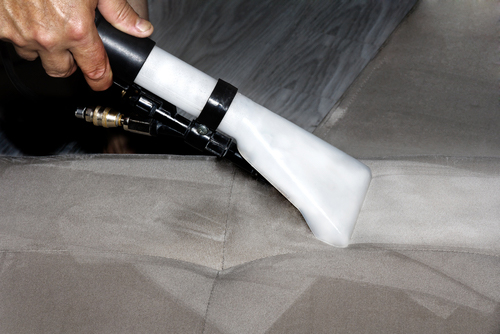 Upholstered furniture represents a substantial investment in the comfort of your home or office space. It's extremely important to have your upholstery cleaned by well-trained professionals regularly.
As the premier upholstery cleaner in Lincoln City, OR, Paradise Carpet Cleaners Inc. is ready to deliver a superior level of cleanliness that restores the look and feel of your furniture. Count on us to provide you with deep cleaning services that guarantee freshness.
Reasons to Clean Your Upholstery
Your furniture suffers through use and abuse every day—whether it's from being sat on by you after a long day or used by your pets and kids as a jungle gym! Here are just a few reasons to call Paradise Carpet Cleaners Inc. when your upholstery is looking a little downtrodden:
Improves Appearances

The state of your furniture says a lot about the quality of your home or business. A routine investment in deep upholstery cleaning can impress your guests and demonstrate professionalism to clients and customers.

Odor Elimination

Over time, dirt, dander and food particles may filter deep into your furniture's upholstery, which can propagate colonies of potentially harmful odor-causing bacteria. By hiring a professional upholstery cleaner, you'll eliminate bacteria and stop odors from saturating your furniture.

Enhances Lifespan

Just like carpeting, excessive soil levels in upholstery can cause the fabric to degrade prematurely. Preserve your couch's lifespan and prevent degradation of the fabric by investing in high-quality upholstery cleaning services.

Allergen Removal

Professional upholstery cleaners will help you remove any allergens that may have settled into your furniture. Pet allergens, molds and pollens may be contaminating your furniture, which is why you should call for professional help if you're constantly sneezing or getting itchy eyes when you sit down.
Clean Your Upholstery
Scheduling an upholstery cleaning session as soon as possible to make sure your furniture is looking, feeling and smelling its best. Paradise Carpet Cleaners Inc. is your reliable source for deep upholstery cleaning in and around Lincoln City, Newport, or Depoe Bay, OR. Reach out to one of our friendly, knowledgeable services associates today at 541-557-2277 to learn more. Contact us for upholstery, area rug, and tile and grout cleaning!