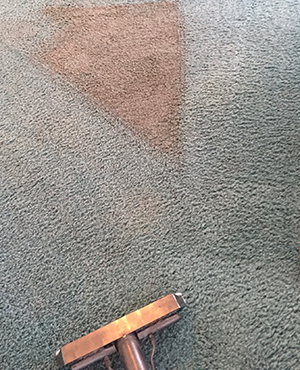 Carpeting is a cozy, useful flooring solution that can last for years when it receives the proper care. It's crucial to only work with the most trusted cleaners in Lincoln City, Newport, and Depoe Bay, OR when it comes to maintaining them, to ensure they're getting proper, thorough, deep carpet cleaning and protection.
Paradise Carpet Cleaners Inc. offers high-quality carpet cleaning services for both commercial and residential clients, and are proud to be the region's foremost expert on care and protection for your flooring.
Our Carpet Cleaning Brands
Paradise Carpet Cleaners Inc. is dedicated to ensuring your carpets continue looking their best for as long as possible. That's why we use 3M Scotchguard protection during carpet cleaning services for clients who opt for our Deluxe and Premium Packages.
Why Invest in Carpet Cleaning?
Carpeting is a durable and sensible flooring solution that offers both elegance and comfort, particularly in cooler coastal climates. Carpeting does sustain a high amount of traffic, however. Take a look at some of the reasons to invest in carpet cleaning services in Lincoln City, OR when it comes to preserving the comfort and appeal of your carpet:
Prolongs Life Span

In order to maximize the investment you've made in your carpeting, it is absolutely essential to arrange for regular cleanings. Dirt and soil can prematurely erode and discolor carpeting if not removed promptly.

Enhances Indoor Air Quality

Dirty carpeting can trap allergens and pathogens in your home or business, exposing you, your family members or your employees to a wide range of undesirable substances. Deep cleaning removes these irritants from the floor and the air.

Improves the Appearance of the Room

Clean carpeting will provide your home or business with a clean-cut appearance. It can also provide you with peace of mind in your living space, and help you ensure you're impressing anyone who walks into the space.
Schedule a Cleaning
Ensure the carpeting in your home or commercial space is looking its best and preserve the lifespan and quality of the material. Contact us today at 541-557-2277 to arrange a professional deep carpet cleaning, or for other services for your upholstery or area rug.