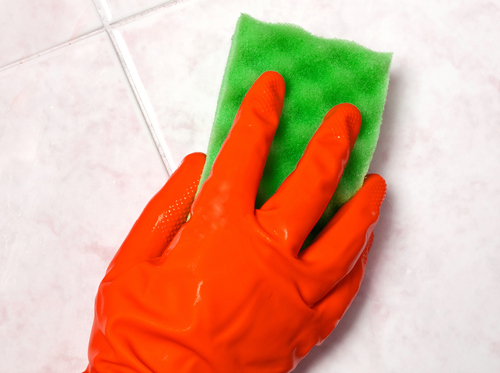 Tile is an excellent, all-purpose surface that can be used both indoors and outdoors for a wide variety of applications. Whether you've recently installed a new backsplash in your kitchen or are planning to redo your bathroom floors, you should be aware of the best ways to care for and clean your building's tile surfaces.
Paradise Carpet Cleaners Inc. offers tile and grout cleaning for both residential and commercial clients. We clean tile surfaces in both indoor and outdoor environments, restoring them to pristine condition and luxury appeal. We offer tile grout cleaning to customers throughout Lincoln City, Newport, and Depoe Bay, OR, servicing bathrooms, kitchens, outdoor spaces and anywhere else you have tile installed.
The Advantages of Tile Cleaning
Tile is strong and rugged, but not infallible. It can foster buildups and organic growth in the grout if not cleaned properly in routine intervals. If you're sick of scrubbing on your hands and knees to try and clean your tile, give our team a call. We clean quickly and thoroughly, affording you all of the following great benefits:
Avoids grout damage

Many home and business owners may be tempted to clean their own tile and grout. Unfortunately, this may result in long-term damage to their tile surfaces. Tile and grout cleaning should only be performed by a trained professional.

Improves health

Grout is a porous substance that can trap bacteria, fungi and allergens. Have your grout cleaned regularly to mitigate any potential health concerns that come with these unwanted organic growths.

Improves appearances

By investing in tile and grout cleaning, you will be making your tile surfaces look as good as new! Tile and grout can become prematurely discolored over time if it's not regularly cleaned.

Prolongs lifespan

Tile is a reliable and long-lasting surface, when cared for properly. Cleaning your tile and grout on a routine basis will ensure that it lasts as long as possible. You should always work with a professional cleaner to maximize your tile investment.
Schedule Tile Cleaning Today
Ensure that your tile surfaces are looking their best, and make the most of your masonry investment. Contact us at Paradise Carpet Cleaners Inc. at 541-557-2277 to learn more about our thorough and comprehensive tile and grout cleaning, mattress cleaning, and odor removal services.