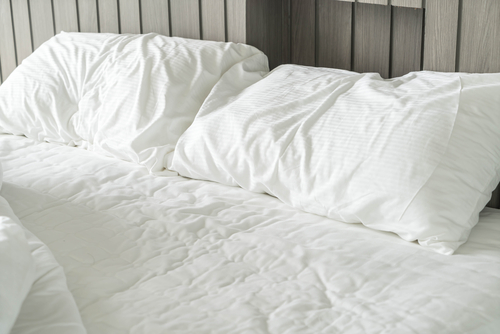 Most people spend nearly a third of their lives sleeping. While many are aware of the importance of investing in a good, high-quality mattress, they are unfortunately unaware of the necessity of regular mattress cleaning and maintenance after they've made their purchase.
Paradise Carpet Cleaners Inc. is the premier mattress cleaner in Lincoln City, OR. We will help you remove stains, odors and pathogens from your bed. You can count on our professional team to service your mattress promptly and professionally, so you can get back to sleeping soundly.
The Benefits of a Clean Mattress
Mattress sanitization in Lincoln City, Newport, and Depoe Bay, OR can go a long way towards increasing your comfort while in bed. Eliminating unseen skin flakes and hair follicles can drastically improve the quality of your rest each night. Take a look at just a few of the important advantages you'll gain from a mattress that's routinely cleaned:
Reduces Pathogens

Over time, your body sheds oils and skin cells that fall into the fabric and stuffing of your mattress. Bacteria and fungi can feed off of these, creating unpleasant odors and possibly spreading disease.

Eliminates Allergens

By cleaning your mattress, you are removing any allergens, including pet dander, that may have settled into your sleeping space. Mattress cleaning is also an important odor removal tool.

Increases Comfort Levels

Even microscopic levels of dust and dirt can make your sleeping experience less comfortable. Mattress cleaning will ensure you are getting a good night's sleep and resting better for longer.

Avoids Skin Problems

Dirt, allergens and pathogens can all contribute to skin conditions. If your face isn't as clear as it used to be, you may want to consider investing in a mattress cleaner.
Schedule Mattress Cleaning
Mattress cleaning is one of the most important and often overlooked cleaning services you can invest in, along with odor removal and duct and furnace cleaning. Contact Paradise Carpet Cleaners Inc. today to receive an estimate from our mattress cleaners. Contact us at 541-557-2277 to start experiencing a better night's sleep.