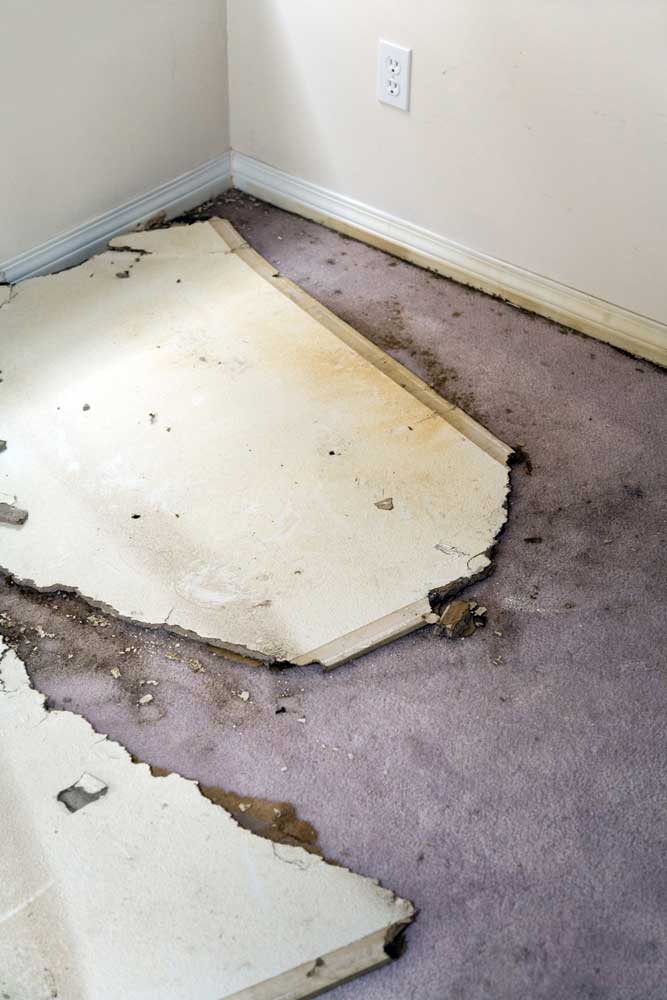 Whether it's by way of a plumbing disaster or a particularly destructive storm, flooding can occur in your home with little or no notice. This is the last thing any homeowner wants to deal with, as the recovery and restoration process can be long and uncompromising. In addition to having the water removed and monitoring the condition of your belongings, you will also have to check on the extent of any damage that was done to your carpets.
Although this entire fiasco is unwelcome, to say the least, there are a few things you can do to get a head start on the process of extracting water from flood-damaged carpets in Newport, OR.
Prepping for water removal
Before the professional water removal crew arrives, there are a few steps you can take to mitigate as much of the potential damage as possible. The very first thing you should do is eliminate any electrical and slip-and-fall hazards that exist. Next, remove as much water as you can by mopping and blotting the carpet if it's safe to do so. To protect the condition of your furniture, keep wood blocks or aluminum foil in between the legs of the furniture and the wet carpet. If the flooding occurs during the summer, you can also turn your air conditioner to the highest setting to help aid the drying process. If there are rugs or other loose objects laying on top of your carpet, they should be removed and stored in a dry area.
There are also some things you should avoid so as not to make the damage any worse than it already is. For example, attempting to remove excess water with a standard vacuum cleaner is not only ineffective, but extremely unsafe.
The removal process
Although you will be able to do some preliminary preparation on your own, the bulk of water removal and restoration will ultimately need to be handled by professionals. These crews have access to specialized equipment, such as high-powered dehumidifiers, that make sure all of the moisture is removed from the carpet. As mold will always be a threat in areas where moisture remains for any period of time, the carpet will also need to be treated to prevent mold from setting in and spreading. These professional teams also have the knowledge of advanced techniques that will allow them to dry the carpet, while keeping the flood damage to a minimum.
When it comes to extracting water from flood-damaged carpet in Newport, OR, creating a plan of attack right away is imperative. Our team at Paradise Carpet Cleaners Inc. understands just how important this sense of urgency is, and our professional team is ready to spring into action. We use our state-of-the-art equipment and 20-plus years of experience to work quickly to rid your carpet of any excess water before working to salvage as much as we can. Make sure you give us a call before it is too late so we can get to work on preserving your carpet right away!
Categorised in: Water Damage Carpet Repair
This post was written by Writer